FREE SHIPPING ON ORDERS OVER $50
Ready To Get Wild & Under The
Influence

?
"I love this game! I take it to every game night or party I go to!!" - Jessica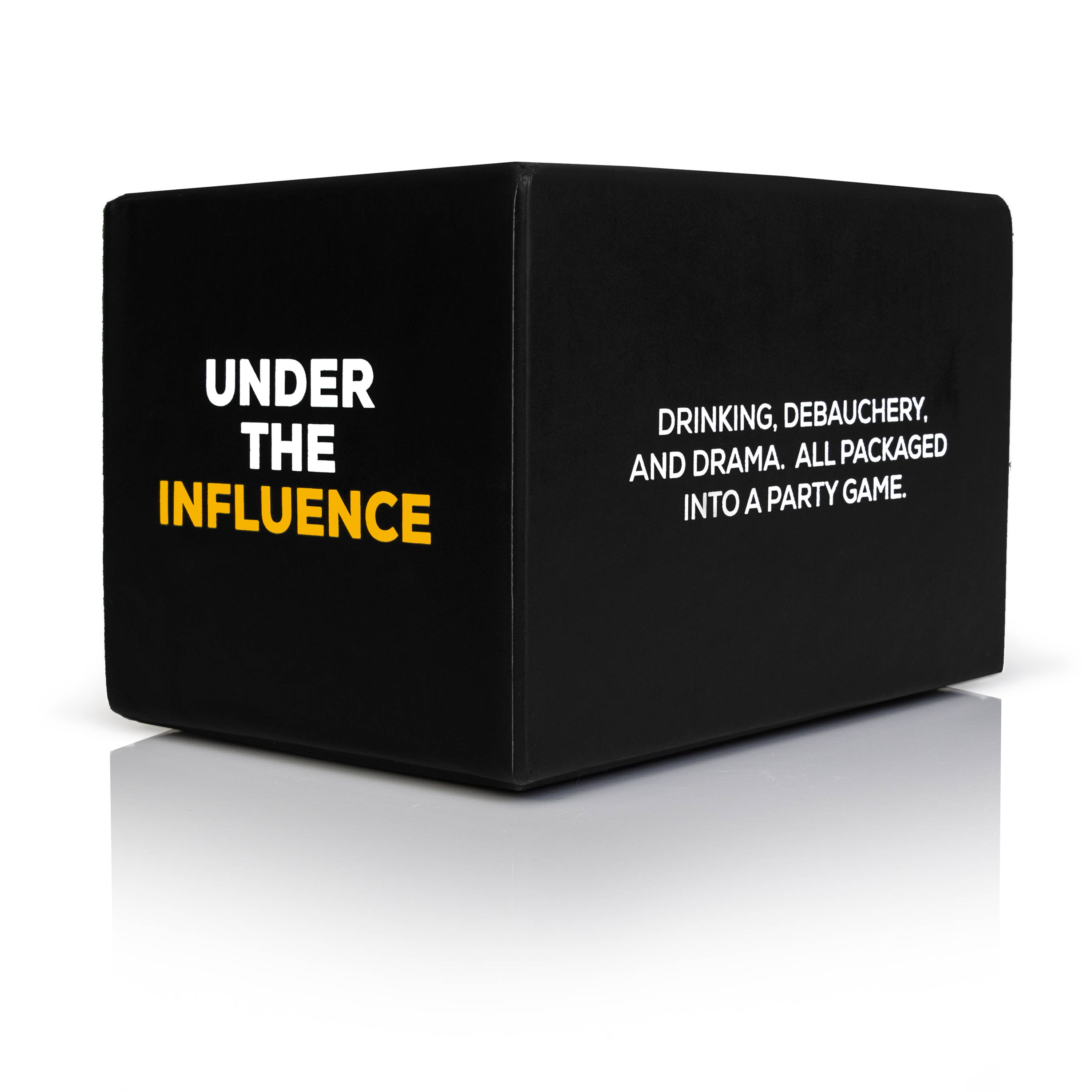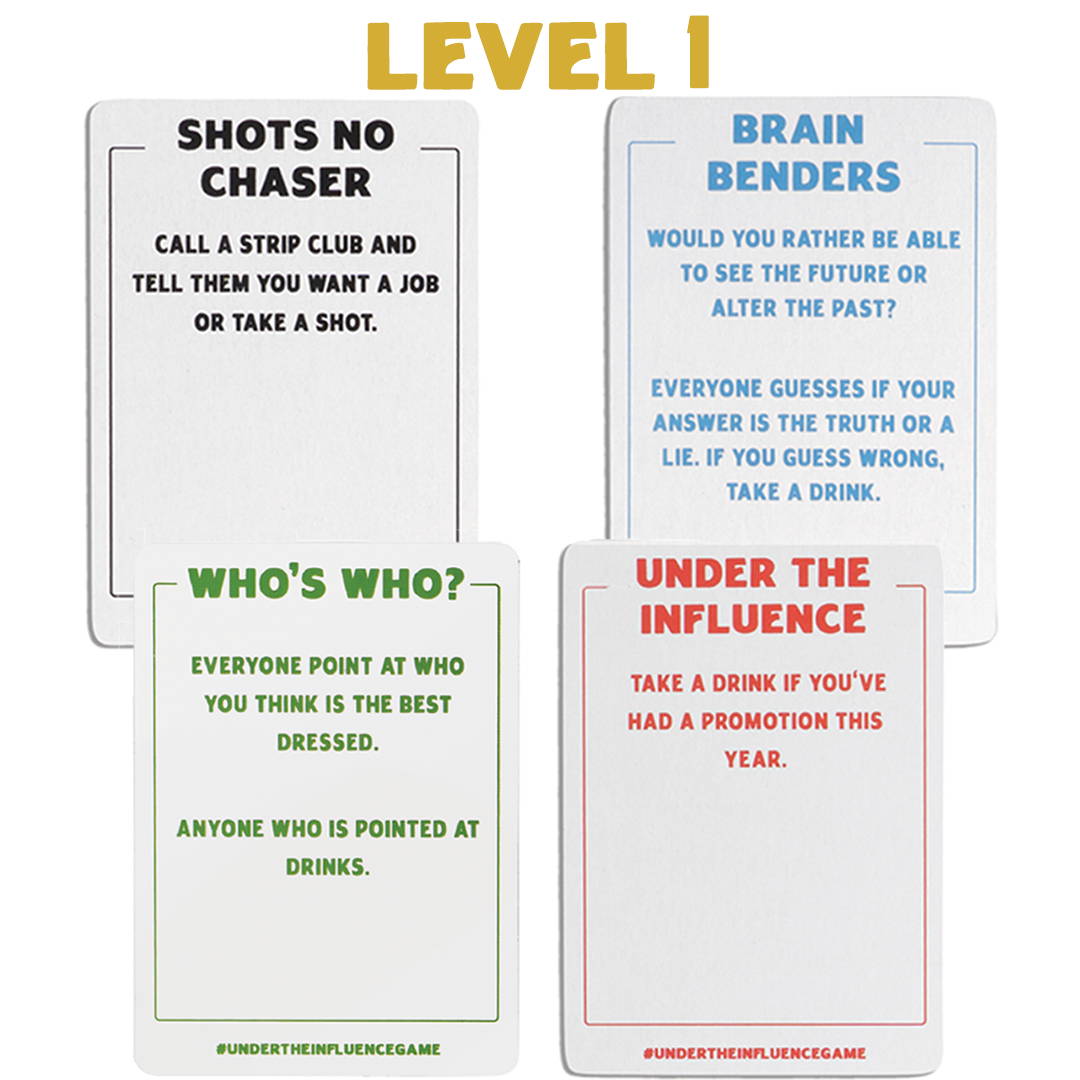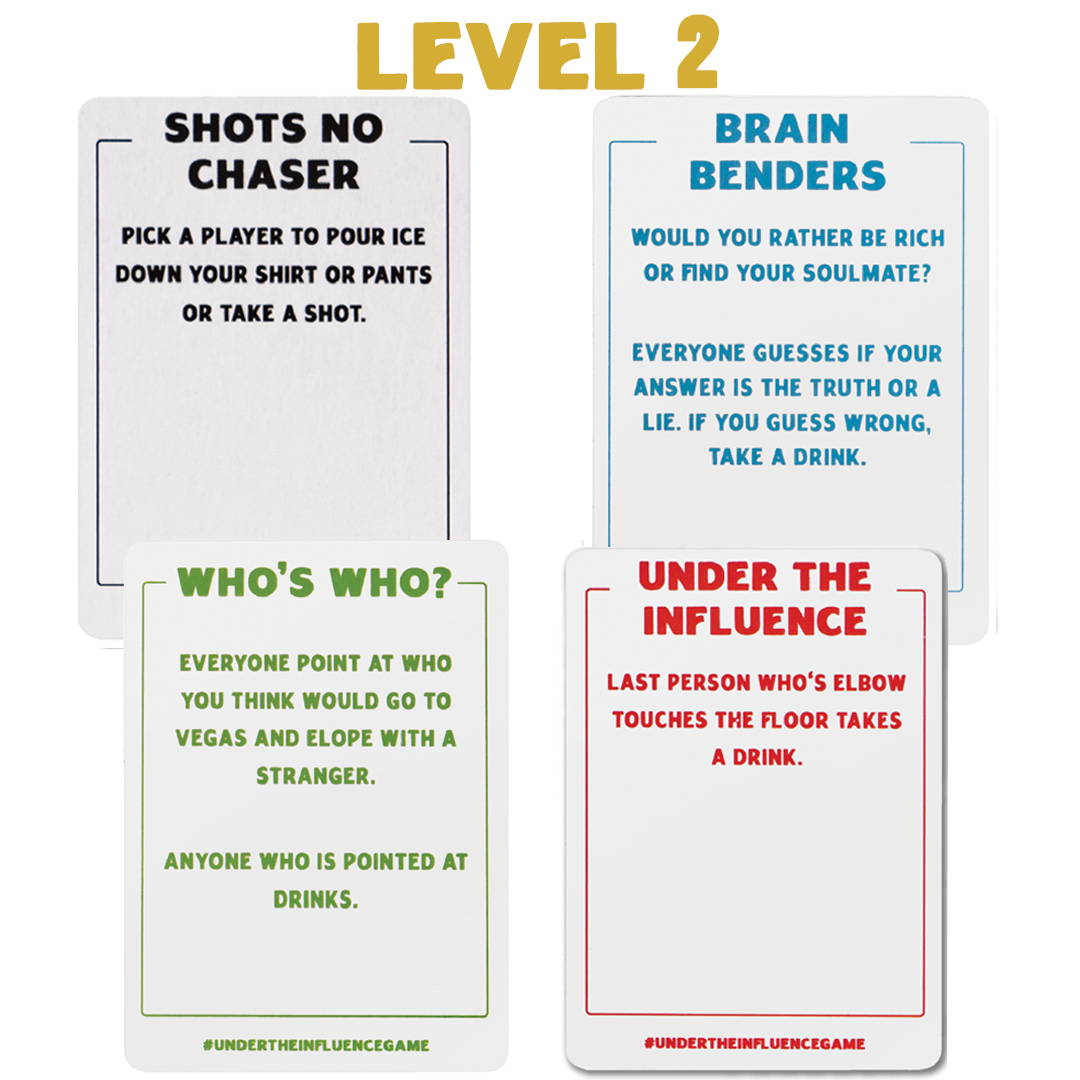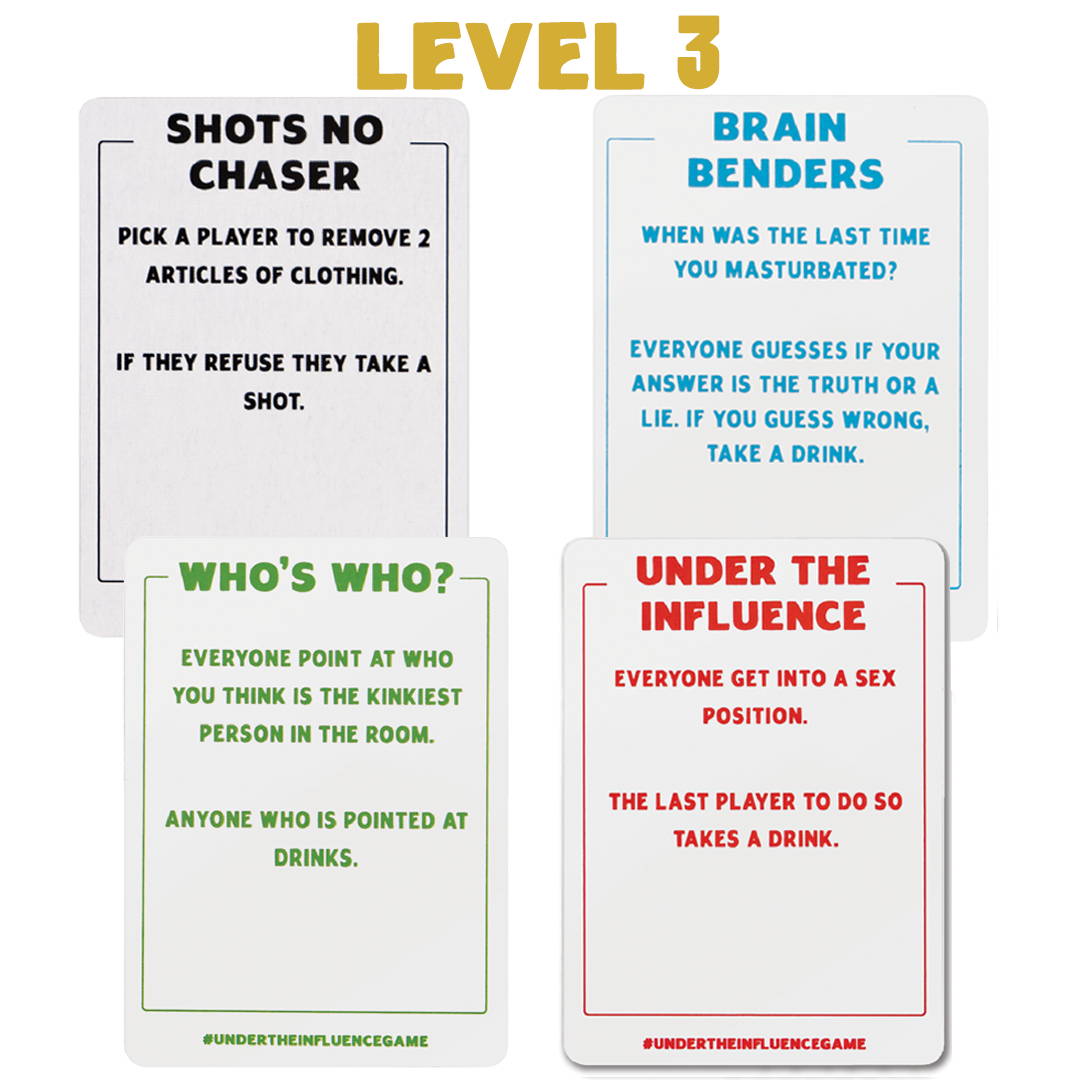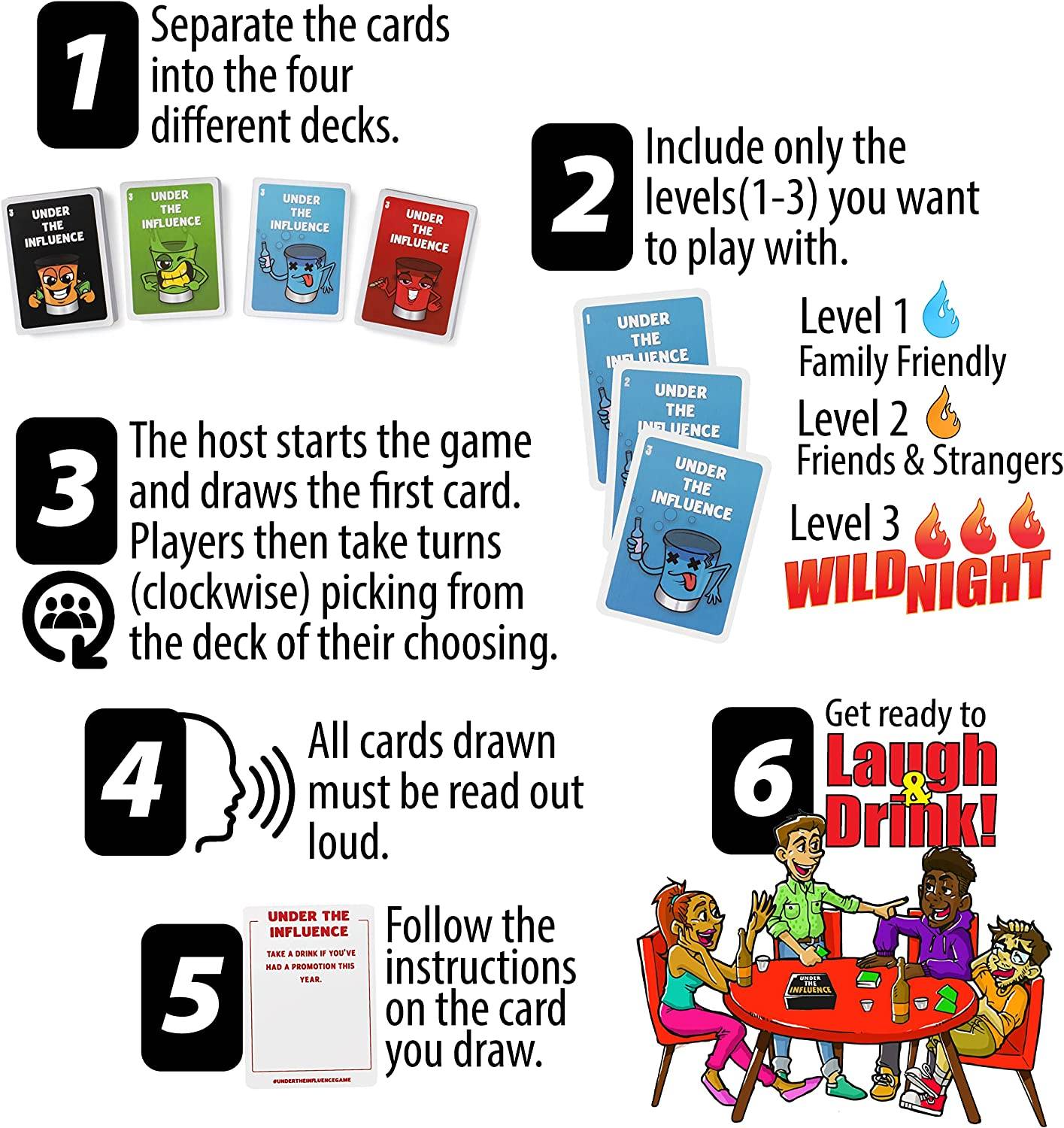 100% Money Back Guarantee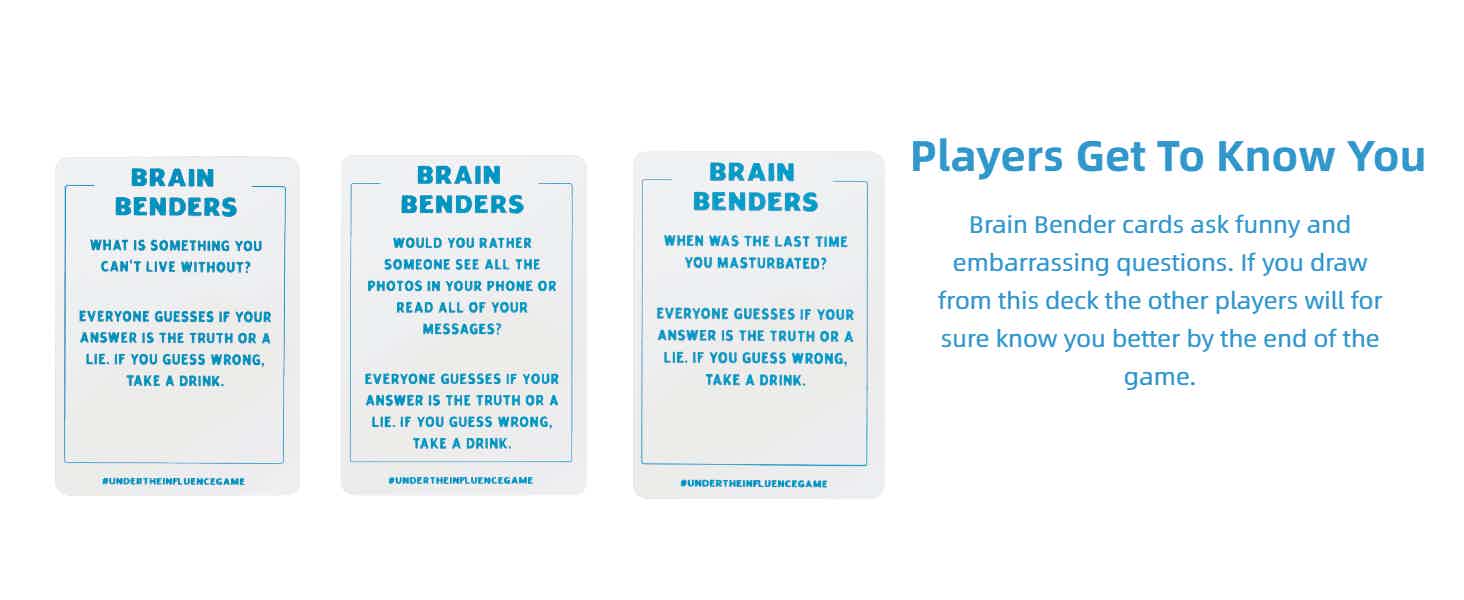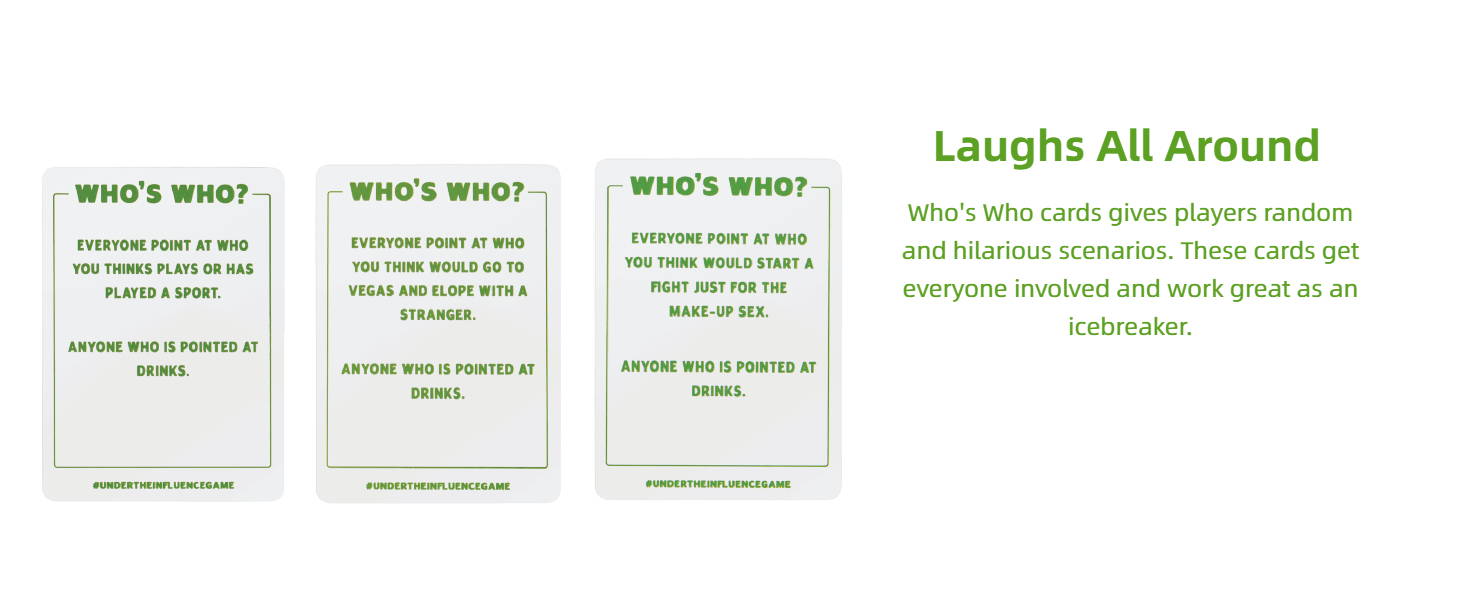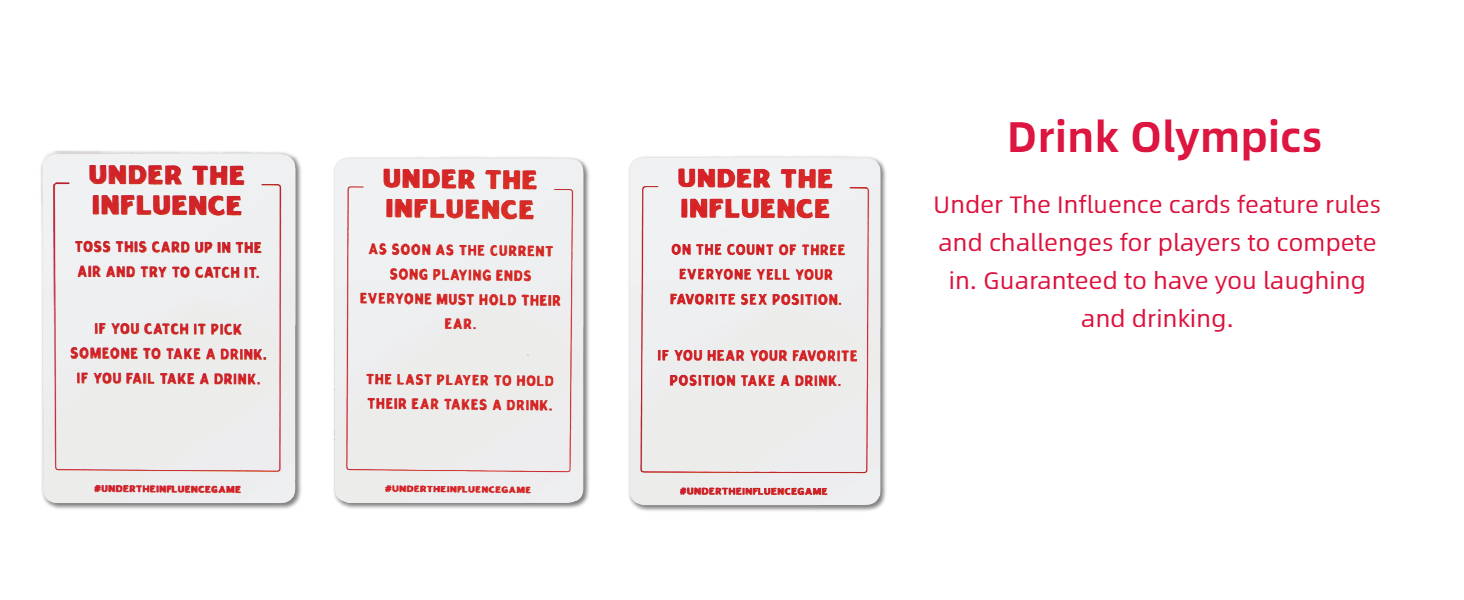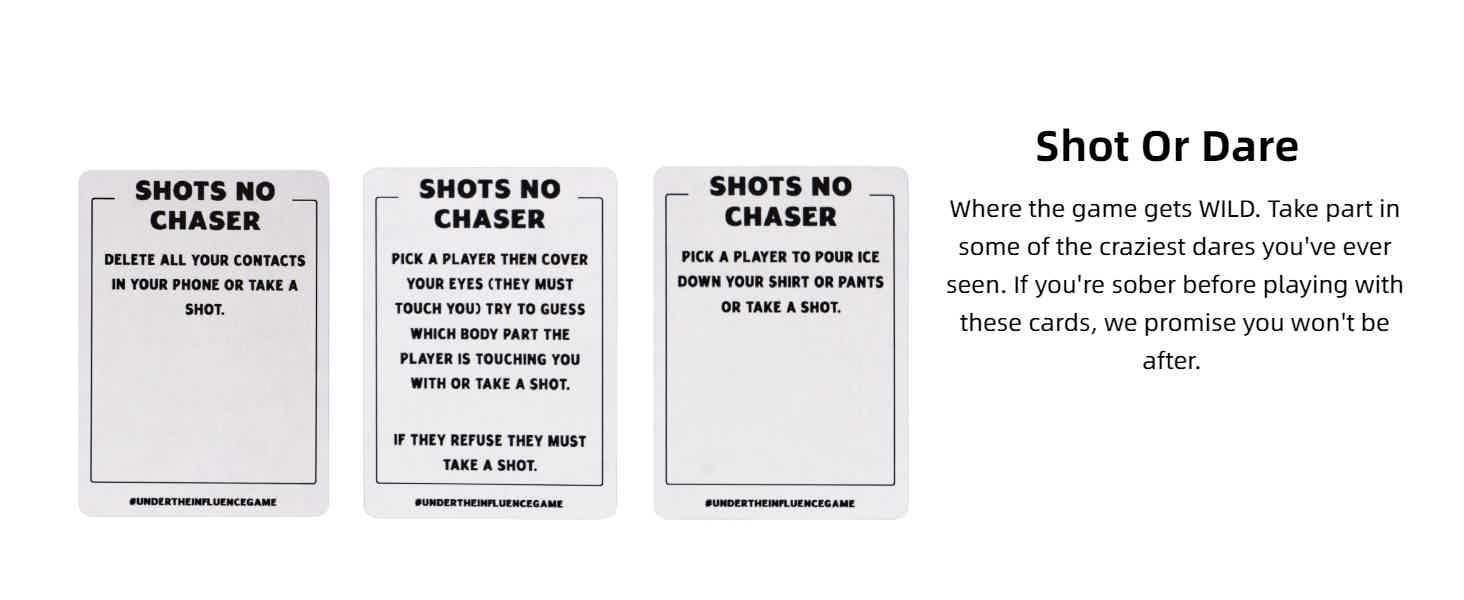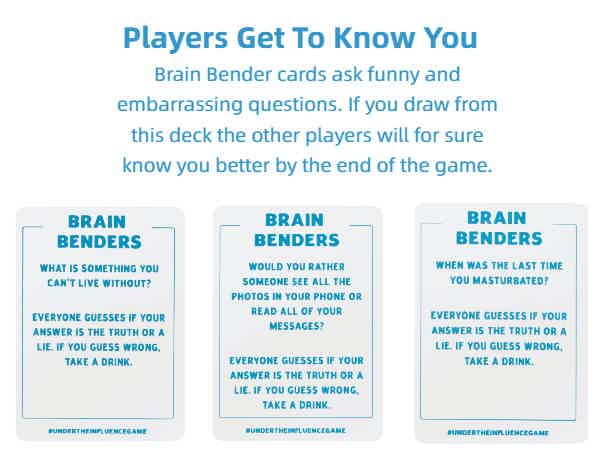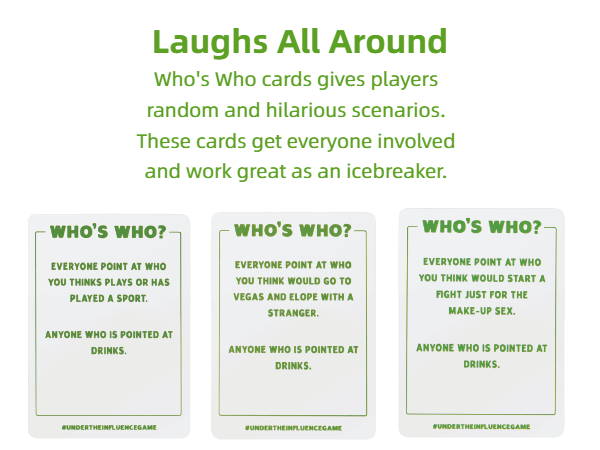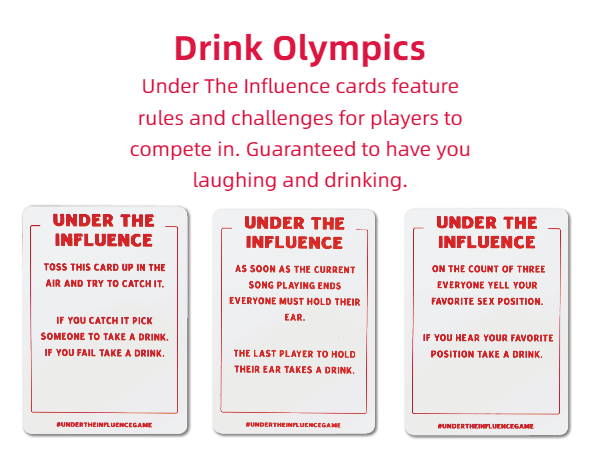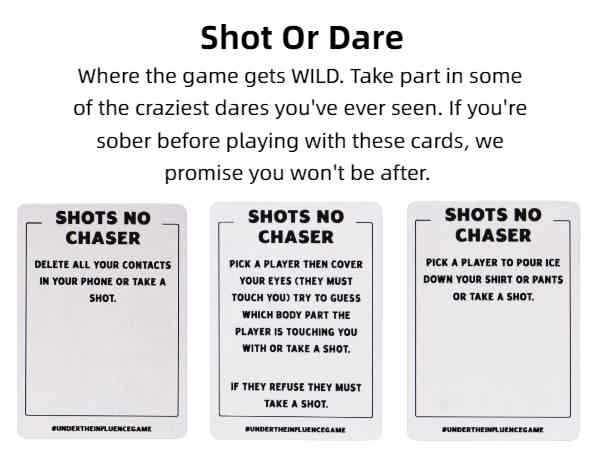 100% Money Back Guarantee
It Can Get Pretty Wild...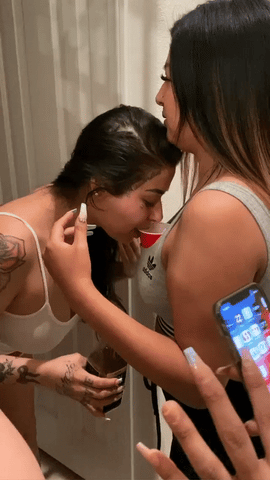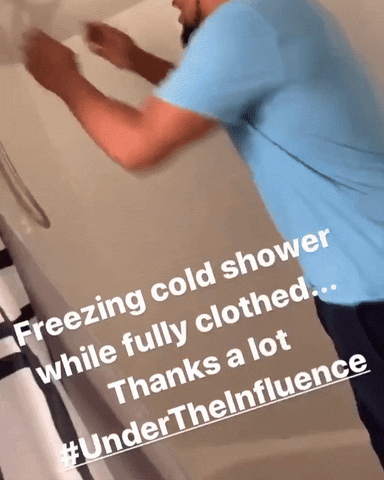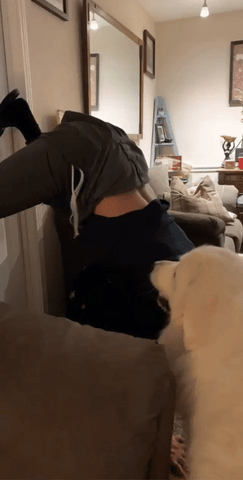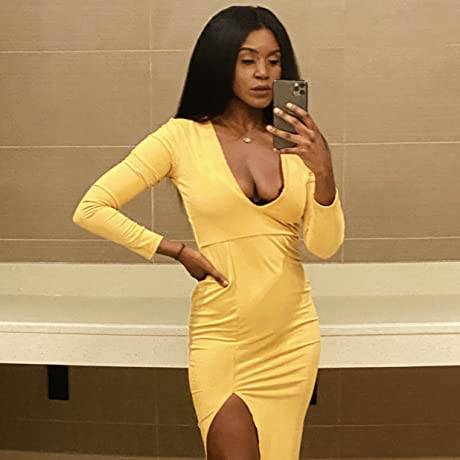 I LOVE IT. ITS LIKE PLAYING TRUTH OR DARE BUT THE DIRTY ADULT VERSION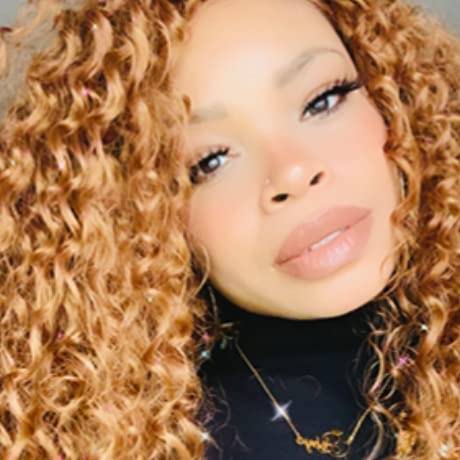 This game bought my party to life!! The questions and dares that this deck has will certainly have your guests laughing from start to finish!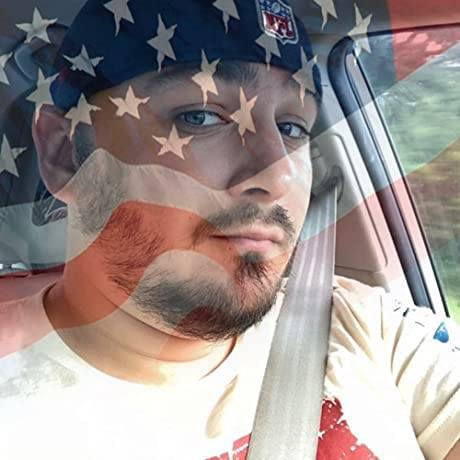 This by far is the funniest wildest drinking game available!! Definitely play with friends you with but there is enough cards to trade out to fit the the situation!
100% Money Back Guarantee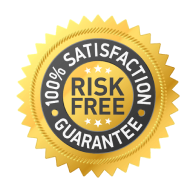 We have full confidence in our product and will offer a FULL REFUND if you play our game and don't have a good time!
Our Bundles Are Worth A Shot!
FREE SHIPPING ON ORDERS OVER $50
We offer FREE shipping on ALL US orders over $50.
For orders under $50:

Standard shipping (4-7 days) - $7.45.
Expedited Shipping (1-2 days) - $12.00.


Clothing delivery times are 1-2 weeks because all our pieces are print on demand.
Why should I buy Under The Influence?
Under The Influence is the best drinking/party game you can buy. Each deck gives new ways for the group to interact and have fun together and worst come to worst you can get a refund if you don't enjoy the game.
Which decks would you recommend using in what scenarios?
Quick pregame before the bar? Under The Influence
1 on 1 date? Brain Benders
Want to start some drama? Who's Who?
Feeling lusty? Shots No Chaser