Our Bundles Are Worth A Shot!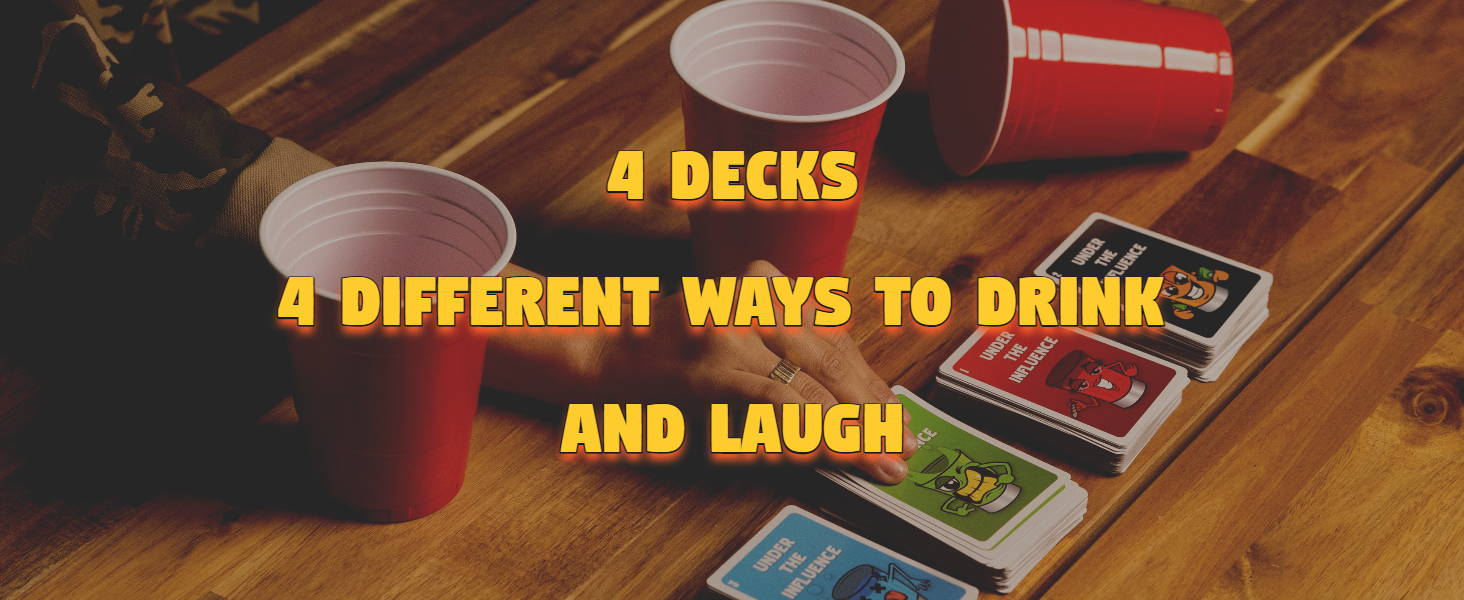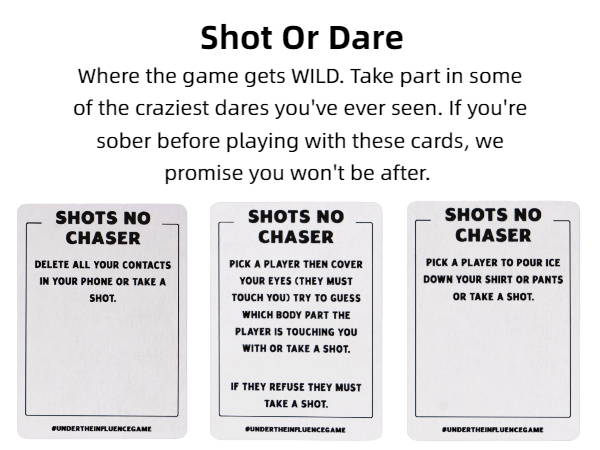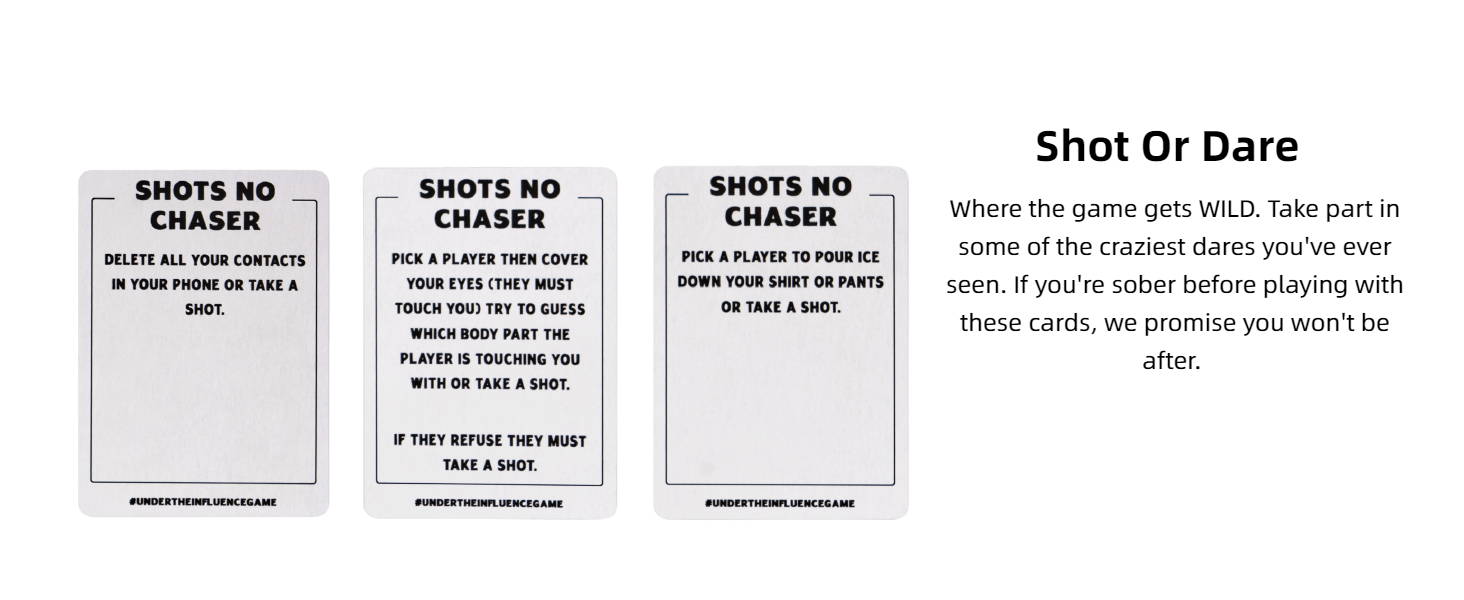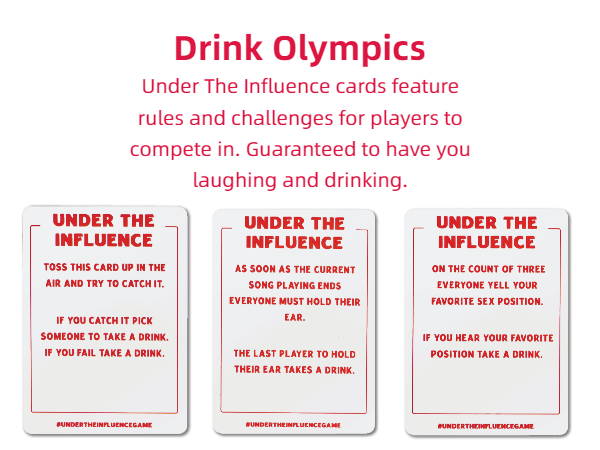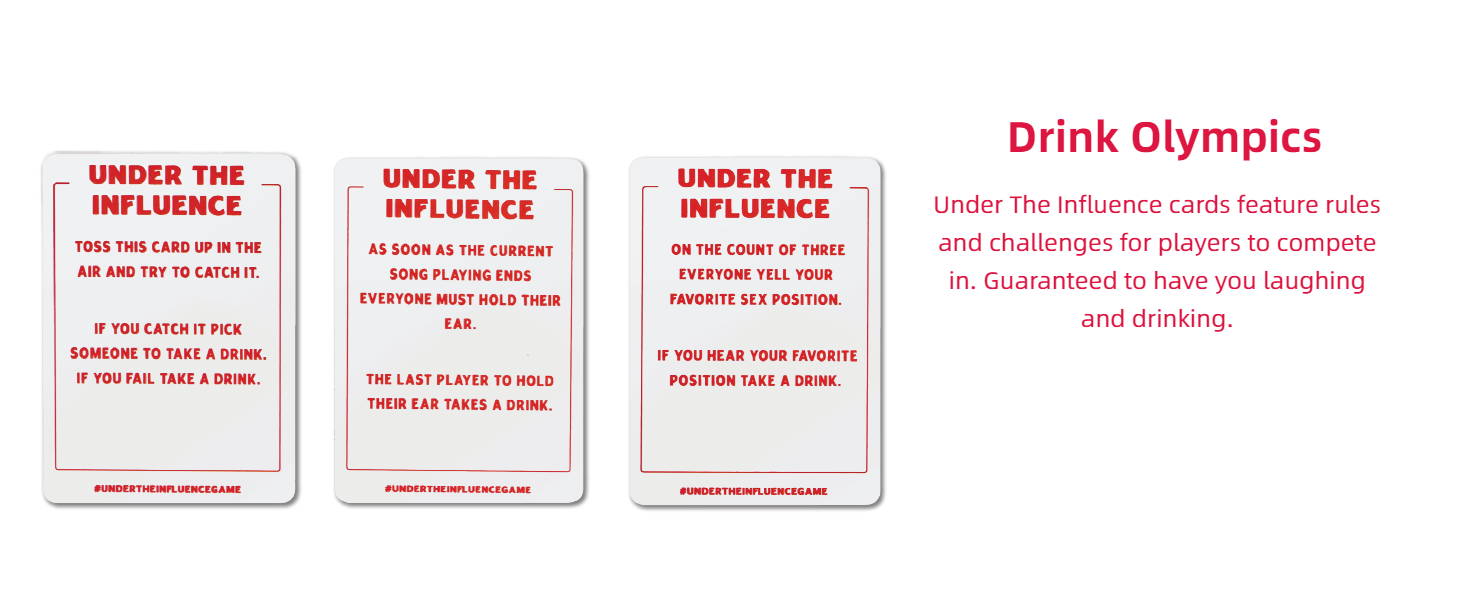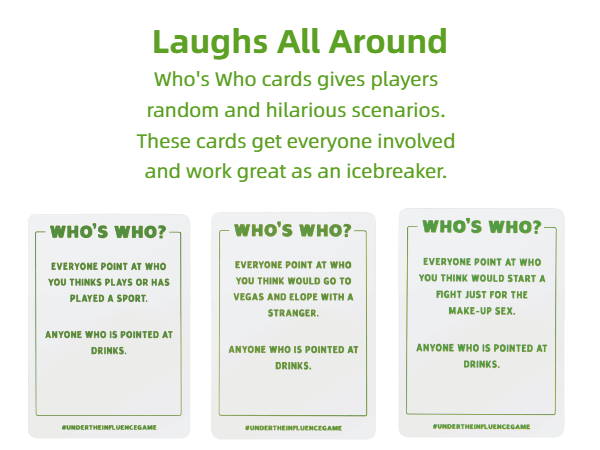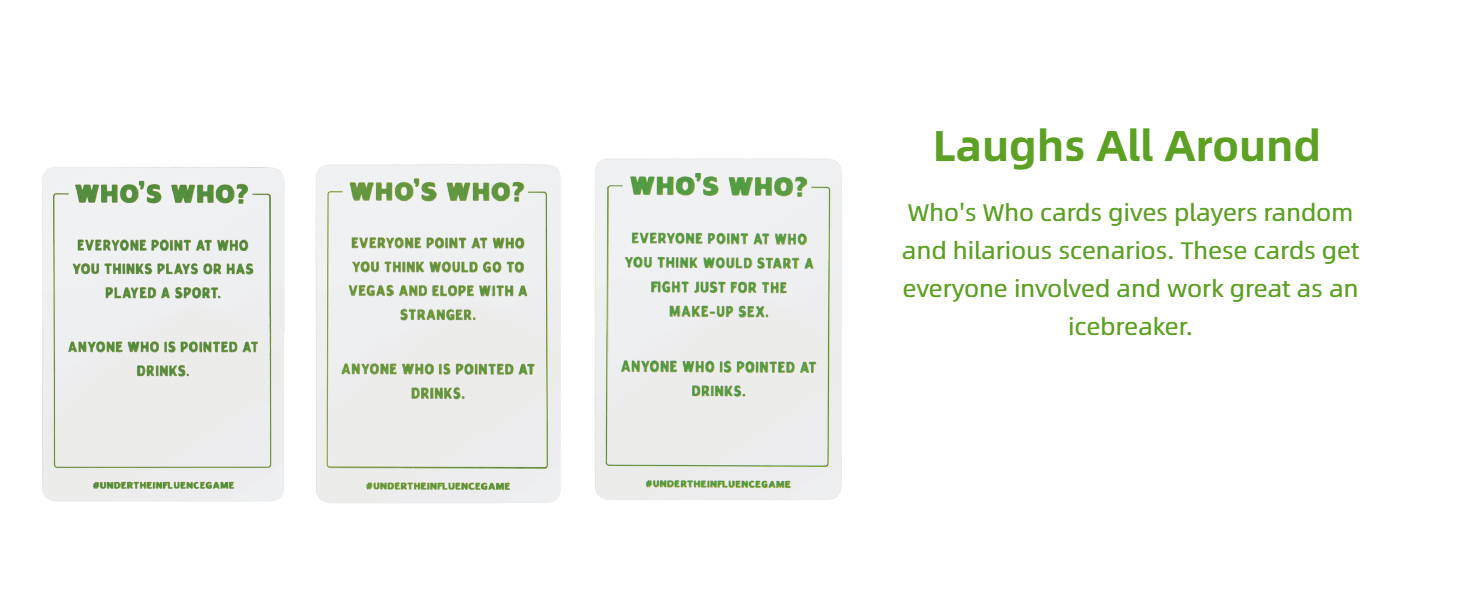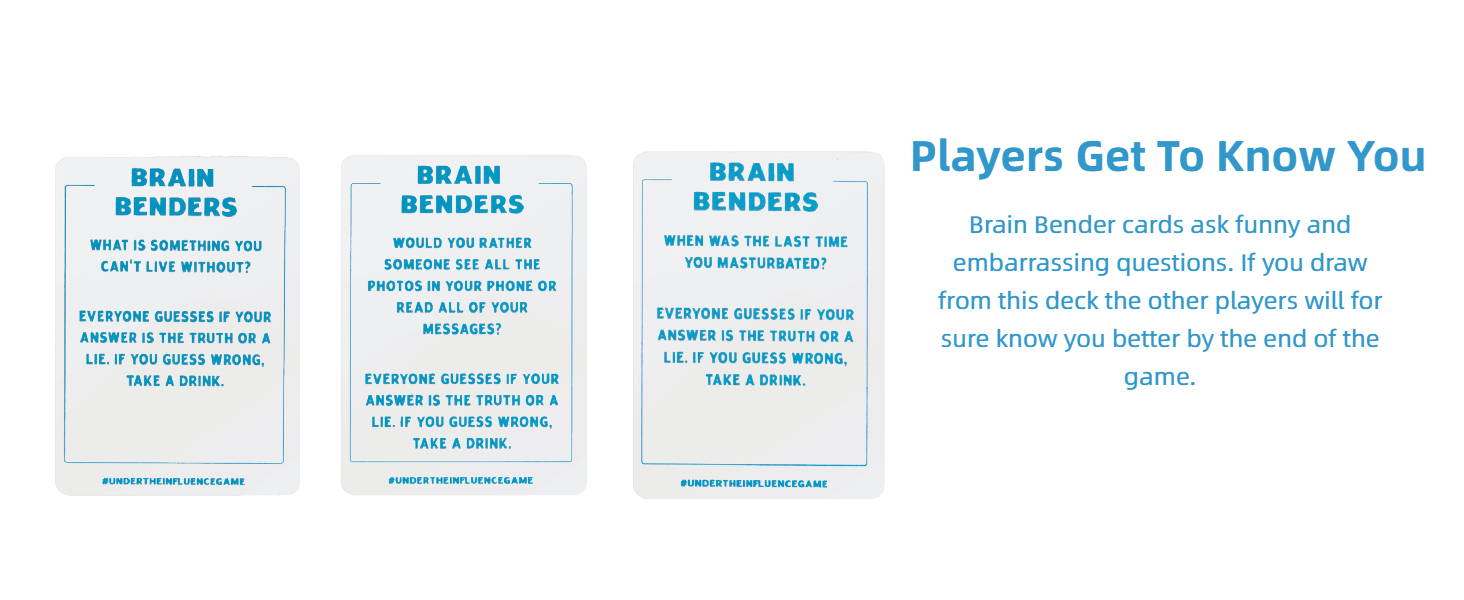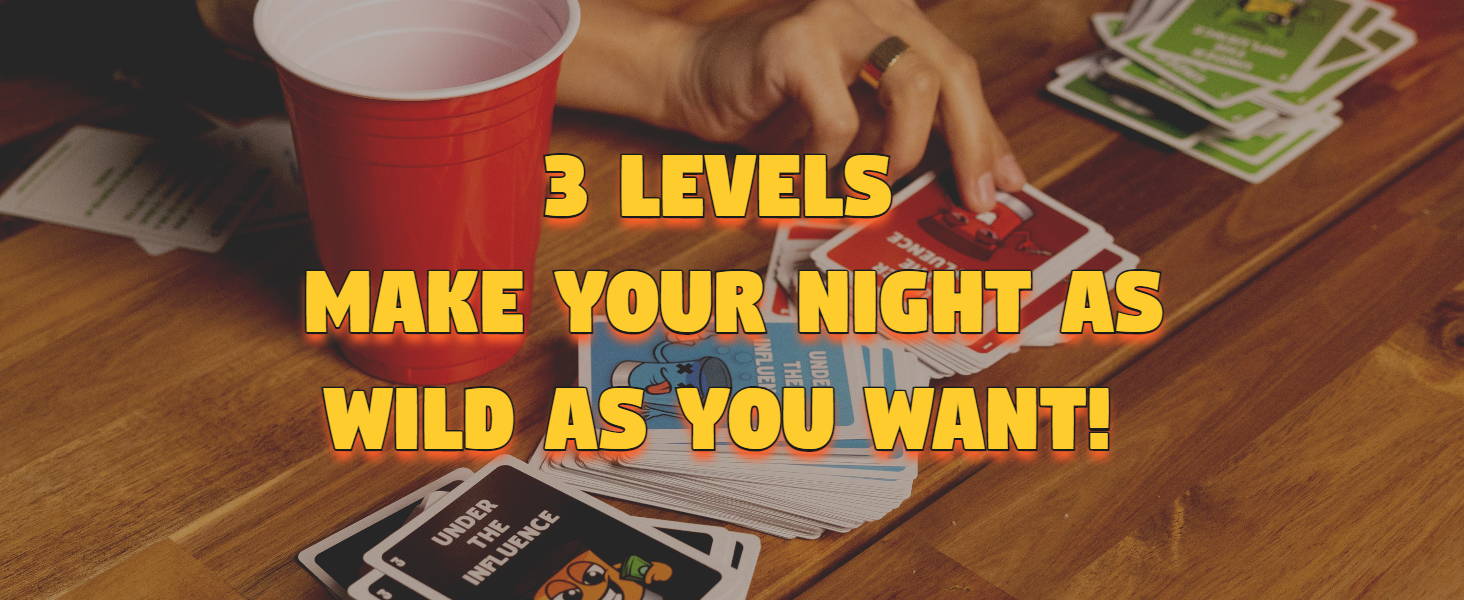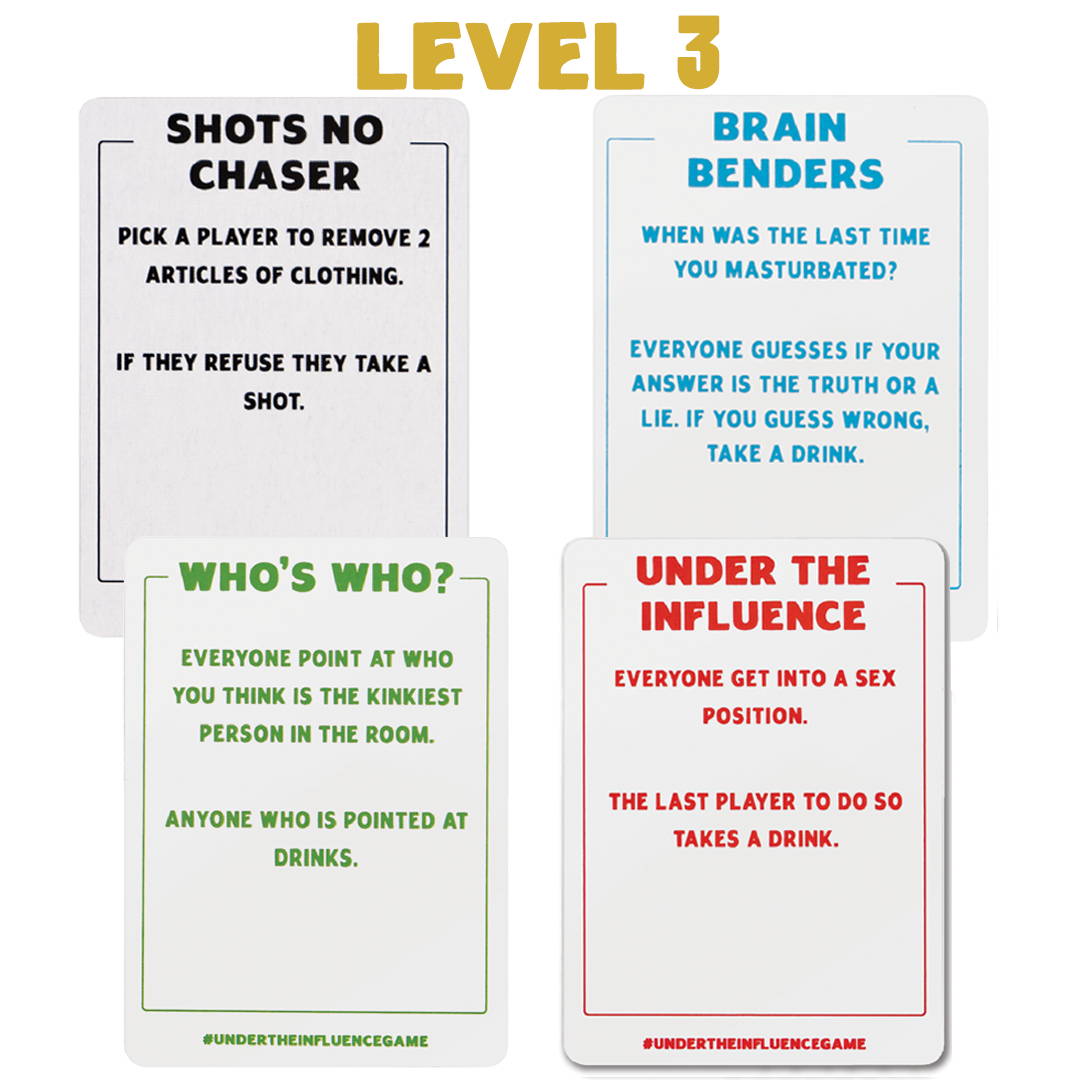 Wildest Night of Your Life
Some of the most savage cards you've ever seen. These cards are only for the wildest players who are ready for one of the craziest nights of their life.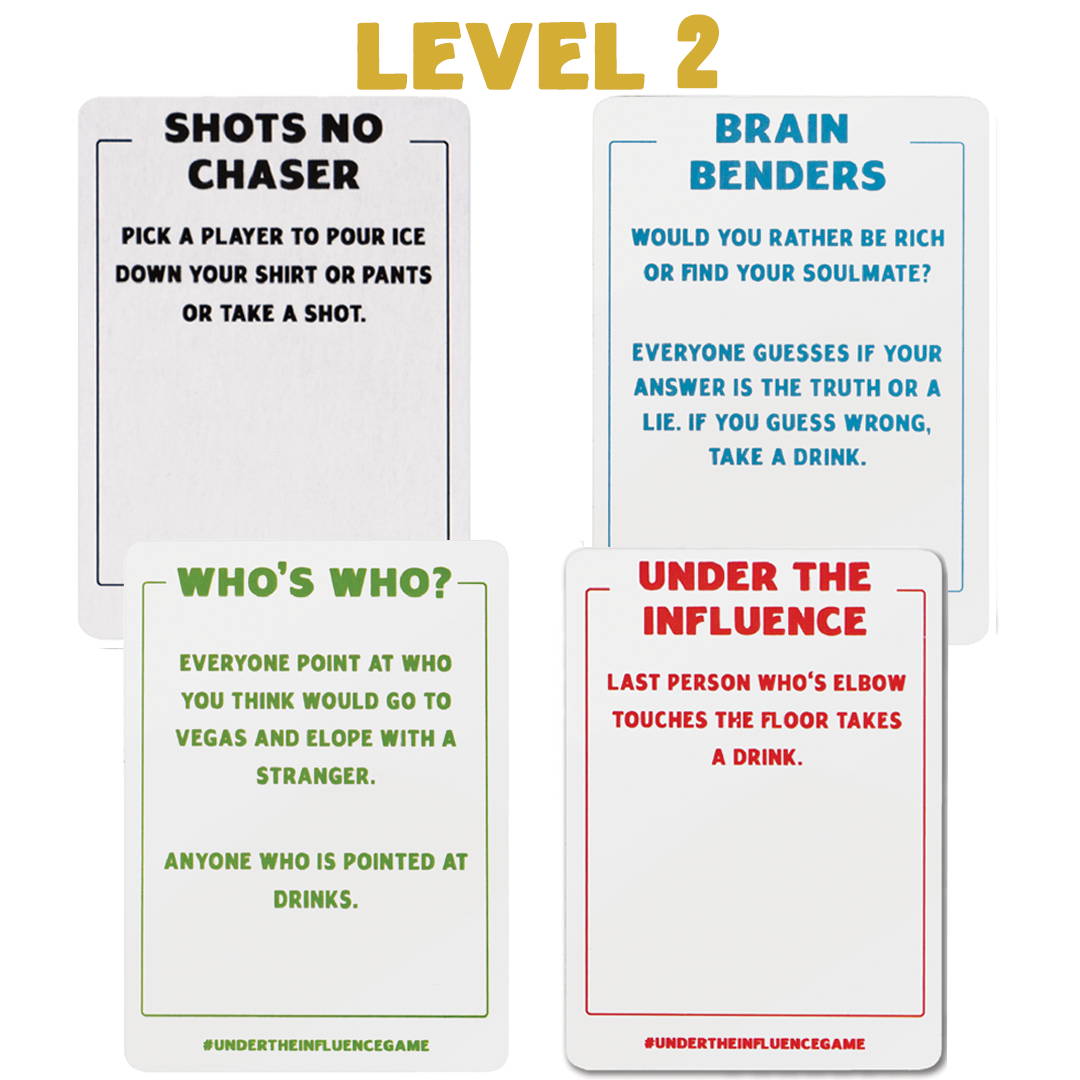 Perfect for a night of drinking with friends. Bring level 2 cards out at a party for a hilarious night.
The most tame cards in the game. Perfect for more chill events like holiday parties or family gatherings.
Very entertaining lots of fun
Hilarious
One of the funniest games I've played so far!!